Civil engineering, traditionally one of the broadest of engineering disciplines, expands the limits of possibilities. It encompasses the challenges of complex structural designs, eco-friendly housing, sustainable infrastructures, flood & water management, soil stabilization, construction management, environmental consciousness and more.

Established in 2013, the Department of Civil Engineering; headed by Dr. Rajakumara H N: is defined by its singular strengths, collaborative synergies, and its commitment to excellence. The department offers programs at an Undergraduate level with an AICTE approved intake of 60 and houses excellent laboratories, classrooms, and computing facilities for teaching and research.

Our departmental values of "Building Partnerships" links students, faculty, and industry into a team to provide quality education, research, and development enterprise. The Civil Engineering program provides competitive advantages and prepares student graduates for a rewarding career. Student capacity building is ensured through excellent student internship opportunities, Outstanding and promising Projects, and ICI- student chapter activities. The department promotes student involvement in constructive co-curricular activities like state-level sports, National Service Scheme, social initiative groups and others. Through continuous improvement processes, the department aims at being a pioneer at the frontier of knowledge and innovation in Civil Engineering.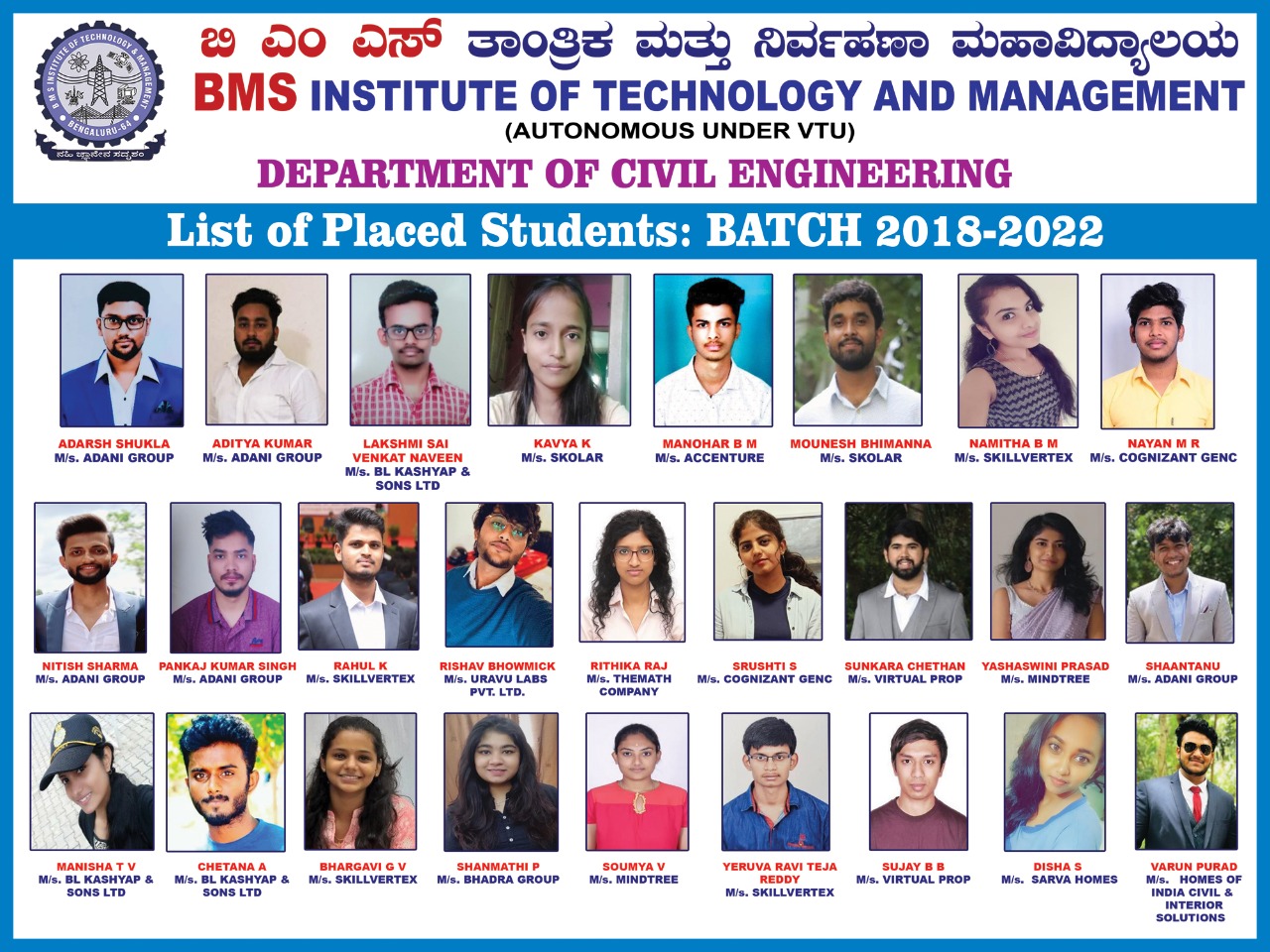 ---
E-Learning
---
LALIT KUMAR- Design of R C Structural Elements-01
---
LALIT KUMAR-3rd Year Design of R C Structural Elements-02
---
ARCHNA 01- 2nd Year 3dr Sem- Fluid Mechanic & Machinery-01
---
---
ATHIYAMAAN- 2nd Year 3dr Sem- Solid Mechanics-01
---
ARCHNA 02- 2nd Year 3dr Sem- Fluid Mechanic & Machinery-02
---
ARCHNA 03- 2nd Year 3dr Sem- Fluid Mechanic & Machinery-03
---
---
ATHIYAMAAN- 2nd Year 3dr Sem- Solid Mechanics-02
---
CIVIL- ATHIYAMAAN- 2nd Year 3dr Sem- Solid Mechanics-03
---
Dr G ARUNA 01- 3rd Year 5th Sem- AIS-01
---
---
Dr G ARUNA 01- 3rd Year 5th Sem- AIS-01A
---
Dr G ARUNA 02 - 3rd Year 5th Sem- AIS-02
---
Dr G ARUNA 03A- 3rd Year 5th Sem- AIS-03A
---
---
Dr G ARUNA 032 - 3rd Year 5th Sem- AIS-03
---
Dr. LALIT KUMAR-3rd Year Design of R C Structural Elements-03
---
Dr. LALIT KUMAR-3rd Year Design of R C Structural Elements-04
---
---
Dr. LALIT KUMAR-3rd Year Design of R C Structural Elements-05
---