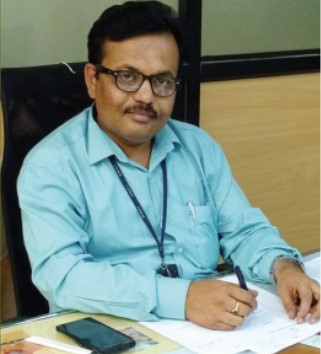 Dr. Thippeswamy G, MTech, Ph.D
HOD, Department of Computer Science & Engineering
Computer Science & Engineering deals with the theoretical foundations of information and computation along with practical techniques for implementation and application. Computer Science engineers can contribute as Software Developers, Hardware Engineers, Database Analysts (SQL), System analysts or System Engineers, Security analysts, Business System Database Developer, Data Modeller, Software Quality Assurance (QA) apart from multi-disciplinary research.
---
Highlights of the Department
---
UG programme (B.E - CSE) - NBA accredited till June 2025.
PG programme (M.Tech - CSE) - NBA accredited till June 2024.
IEEE-CS Chapter Award (Special Mention Award 2021) for contributions and activities towards Young Engineers.
Faculty Members are in LITE (Leaders in Teaching Excellence Scheme) by AICTE
Faculty Members on NBA/NAAC Expert Team
Placements with Highest Salary (Rs. 30 Lakhs per annum)
4 Lakhs + Consultancy & EDP Revenue Generated
Research center started in the year 2014
Faculty as Certified Trainers for Wipro
Academy association with IIT Bombay (E yantra)
Total Student strength - 800 +.
From April 2020 onwards, our students have used Coursera and other MOOCs for e-Learning apart from our regular online academics and a total of 6650 courses are taken up by more than 510 students, and around 1600 courses are completed till date.
Mr. Aman Rai, our student has completed 123 + Online Courses in Lockdown.
---
Have a Virtual Tour of the CSE Department
---
---
Take a look at Some of the Project Videos (UG)
---
---
Take a look at Some of the Project Videos (PG)
---
---
The Department of Computer Science & Engineering was started in the year 2002 – 2003 with an intake of 60, the Year 2010 with an intake of 90 and currently it is 180. The Department is highly progressive and has a team of well qualified, experienced and dedicated faculty. 19 faculty members hold Doctoral degrees, and 13 Faculty members are currently pursuing their Doctorate degrees. The Department of Computer Science & Engineering continues to recruit faculty members with high experience in academics, industry, and research.
The Department has well-equipped computer laboratories for course work, teaching and to carry out projects. The servers and nodes are all connected in the network with all necessary licensed software. Exposure to cutting edge technologies is provided by means of Industrial Projects and technical talks from domain experts of reputed research organizations. The students are encouraged to involve themselves in creative, technical and research activities. Students have been performing well in the university examination.
The Department maintains a wireless network (Wi-Fi) with unlimited Internet access for use by staff and students. Our graduates are working in leading IT industries and many students have secured admissions to prestigious universities in India and abroad. The Department has an R&D Center as well as an Incubation Center which is facilitating the students to acquire practical knowledge. The Department also offers an M.Tech. Program (post-graduation) in Computer Science & Engineering, which was introduced in the year 2014 with an approved intake of 18.
---
M.Tech in Computer Science & Engineering
---
Click Here for More Details